A home with pets is not as same as a home with humans. For pet lovers, pets are part of their family members.
While moving into a new home, we do take care of all the needs of every family member, then why not your pet? Do we ever think if they are comfortable in the way they live?
Pet friendly homes are important for their comfort and good health.
Taking care of the need of your pet and including designs especially for them can make their living better as well as yours. It will shoo away your worry of "How to keep my pet safe and how to keep my home safe?"
Owning a pet and taking their care and maintaining your home can become a task. But designing your home in the right way can make your work easy.
Just like us humans' pets to enjoy and make the environment a part of their daily routine. For instance, pet-sized furniture, a window to relax and enjoy the view, barrier-free, and safe movement in the house, etc. can make it healthy for them.

Let's dive into making a pet-friendly fur-ever paw-fect home for you and your four-legged family member
1. Personal space for your furry member-
We all surely need our personal space in our homes where we can relax and enjoy some "me" time, same is the case with our pets too.
They too need a comfy space without any disturbance. For instance, a built-in window seat for them to relax and enjoy the outside world or keep an eye on the main door. A dedicated playing space can keep them entertained keeping your home secure. We all know how difficult it is to bathe your pets; a separate bathing area for them can be a savior. 
It is equally important for you to understand your pet's needs and give them their personal space.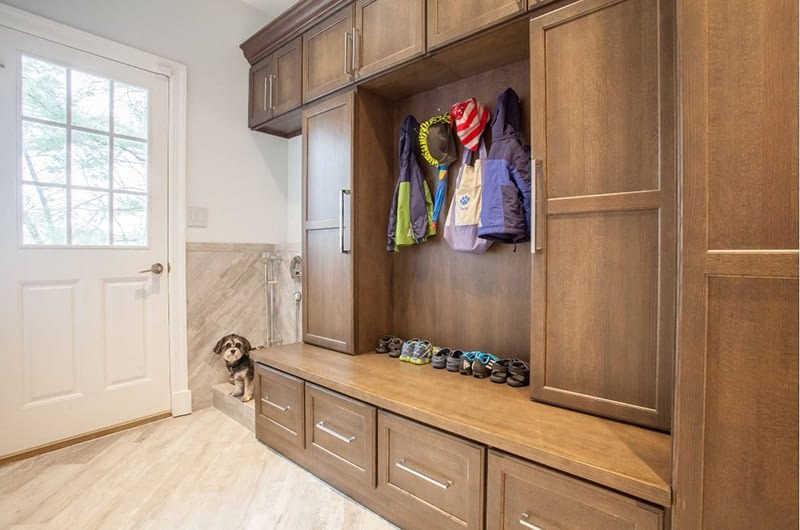 2. Feeding areas-
A separate feeding area can be convenient for both you and your pet as it can reduce the mess. You will only have to maintain a small area rather than worrying about your entire space. It can save you from unknowingly bumping into your animal's food or water bowl.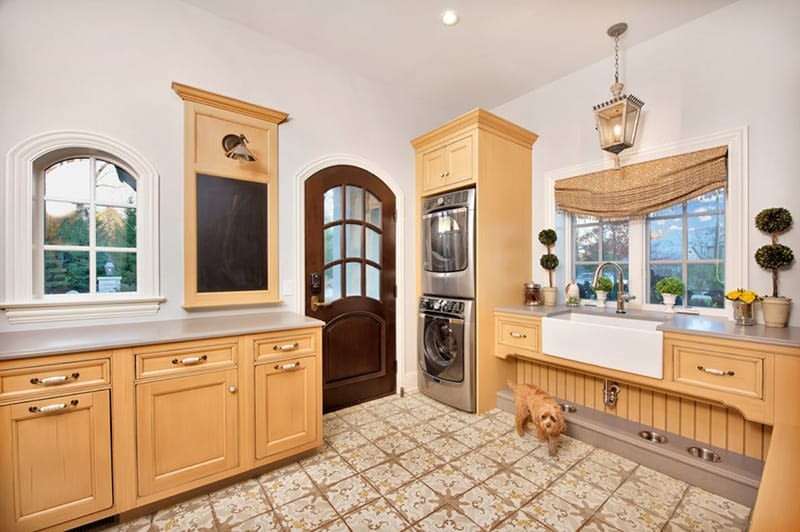 3. Outdoor areas-
Who doesn't love outdoor spaces? But when it comes to pets, they become dependent on us to go out. Maximizing the outdoor spaces within your house property can ensure the safety of your pet and keep them happy and independent.
Outdoor sleeping areas along with indoor sleeping areas are equally important for them to relax while playing. Outdoor shower stations will surely keep your interiors clean and some mini activity areas will bring more fun to your pets.
4. Paw friendly flooring-
When it comes to flooring you have to be very careful. Keeping your flooring safe is not the only concern but also keeping your pet safe from slipping or getting hurt. Some of the best examples of paw-friendly flooring are cork, laminate, concrete, bamboo, linoleum, vinyl.
5. A cozy sleeping corner-
Is there anything better in this world that gives us peace the same as our bed? After a tiring day, the relaxation that we get after laying on our bed, our pets need the same. A special sleeping corner will give them a feeling of security and make them comfortable. These areas can fit in your unused spaces such as under your bed or dining table, under the stairs. A hideout space for your cute family member is also important.
6. Ensure comfort for your pets-
Animals tend to scratch to sharpen their claw which spoil your furniture and rugs and that's surely a nightmare. Why not provide them a separate space for scratching so that they don't ruin your furniture? It is important to understand their needs and incorporate them into your designs.
7. Pet-friendly indoor plants-
We do not want to miss on any minor detail that goes while designing your home with your pets. Indoor plants do play an important role as well. There are plants that can cause uneasiness to animals and keeping everything else in mind and forgetting this won't do any good. Plants such as spider plant, areca palm, african violet, etc. are some of the plants recommended for pet friendly homes.
These details can benefit both pets and their hooman by making their stay at homes a little easier.
The design varies as per the pet you have and their needs. It is equally important to understand their behavior and opt for the right design features for your pet friendly homes.